Our Services
Word class software development and custom enterprise solutions for businesses of all sizes.
Web Development
ASP.Net
Laravel
Python
PHP
Mobile Application
Mobile Application
Android
Watch OS
Wear OS
Enterprise Software
Analytics & Reoporting
Back-end Architechure
Cloud Cumputing Solutions
Legacy Integration
Digital Marketing
Content Marketing
Graphic Design
SEO Strategy
Brand Identity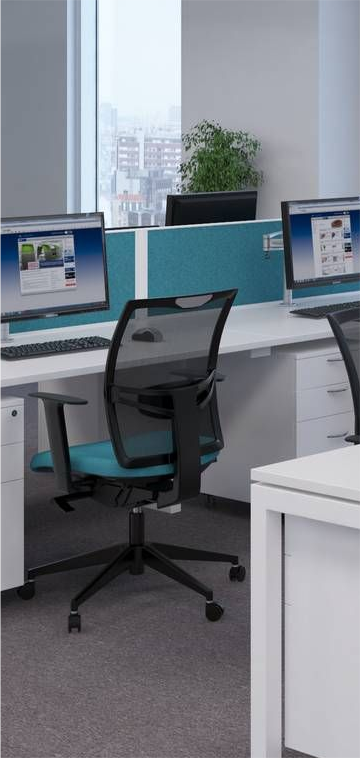 | | |
| --- | --- |
| | Projects Successfully Delivered |
| | |
About Us
IBC Mobile was designed for your success. Our process of collaboration, transparency and efficiency allows our team to work cohesively both remotely and in person across our teams to ensure that your project goals are delivered at the highest standards. Our Solutions spans the full breadth and with your business; from strategy to design to engineering the code that will power your business workflow.
Your Ideas Turned Into Reality
Your ideas matter as it can solve a problems, create something unique, bring about a smile or even optimize your business. We develop innovative solutions web and mobile solutions that manifests your ideas just as you imagined.
Portfolio
Apsession
A digital event ticketing platform available on Android, IOS & the web which allows event goers to browse a wide range of events in their area and purchase tickets to these events. Event hosts are also able to list their events on Apsession, track sales and earnings. As well as scan and validate event tickets at their event.
Showbiz
Stay up-to-date on all of your favorite TV shows and receive the latest news and information directly from your mobile device. Simply add your top television selections into your Favorites to begin keeping track of the latest news, season trailers, cast alerts, episode releases, and more! Search different show titles, filter by category and genre, and review a variety of different show details within moments. Quickly reference titles and show summaries of individual seasons and episodes, cast roles, preview trailers, and recent news.
Vaistat
First pharmaceutical platform using On-demand technology for secure home deliveries. Young and dynamic Quebec company working in the pharmaceutical industry. We are pioneering a new era in prescription drug delivery. With multiple clients under our belt, thousands of successful deliveries, and tens of thousands of miles traveled, our platform invites you to experience the future of On Demand pharmaceutical delivery.
Bizzycar
BizzyCar takes the hassle out of scheduling recalls on pre-owned inventory. Our Lot Watcher platform monitors inventory and syndicates recalls to our dealer network for completion.
Barcrawlnation
Bar Crawl Nation is the number one bar crawl company in the country. Not only do we throw the best themed events in town, but you can also earn rewards for participating.
Rally Roadbook Reader
Rally Navigator produces Cross Country or Road Rally format and automatically highlights Cross Country Roadbooks just like the Dakar Rally.
Barexpress
BarExpress is an innovative, new, and exciting way to order drinks from your favorite bars menu. Our mission is to revolutionize the bar experience from the social aspect to the ordering process. We strive to push forward advanced technology in our users interface that allows the customer to experience an effective and efficient way to place their orders.
Smox Pro
Smox Pro app privdes the event feature that allow clients to receive notifications from stylers that are marked as favorite. For Styler convenience, clients pre-pay appointments upon booking. Upnext shows a real-time view of customer wait list.
Smox Trimsetter
Smox Trimsetter app privdes the Event feature allow clients to receive notifications from stylers that are marked as favorite. For Styler convenience, clients pre-pay appointments upon booking. Upnext shows a real-time view of customer wait list.
TheSurfNetwork
TheSurfNetwork provides streaming access to the worlds largest surf video library, featuring surfing's biggest athletes, made by award-winning filmmakers. Everything from 70s surf classic films to the latest brand videos. With TheSurfnetwork you'll find only professionally produced films and videos covering all aspects of the surf lifestyle including longboarding, documentaries, big wave, shortboarding, event coverage, and more. Everything from heartfelt documentaries to thrilling surf action scenes set to hit soundtracks.
Gilad TV
Gilad Janklowicz is one of the world's most popular fitness personalities. As a pioneer in the fitness industry he has helped millions to stay fit with his popular TV fitness shows Bodies in Motion, Basic Training the Workout and Total Body Sculpt with Gilad and with his gold and platinum selling instructional home fitness videos.
Gilad TV brings Gilad to your computer, connected TV, mobile phone or tablet, virtually anywhere you want him to be. You can exercise with Gilad any time you want. Just log in and choose between Bodies in Motion, Total Body Sculpt, hand picked selections from Gilad's extensive collection of videos and other features.
FUEL TV+
With roots going back to 2003, FUEL TV+ provides streaming access to an incredible array of premium and award-wining programming, including the entire FUEL TV library of more than 2,000 hours of series, movies, events and specials.
Our line-up includes professionally produced content from the worlds of Surfing, Snowboarding, Skiing, Skateboarding, BMX, Mountain Biking, Motocross, Adventure, Music, Art, Fashion, and Culture.
A Quick Glance Of Top Industries We Serve
Real Estate
Health Care
Travel & Tourism
Automotive
Retail & E-commerce
Banking & Finance
Media & Entertainment
Coding
Agile software development includes more than just agile practices and ideas. The development team must take into account its agile-driving coding techniques and architecture standards in order to successfully release software that benefits end users, addresses technical debt, and deploys dependably.